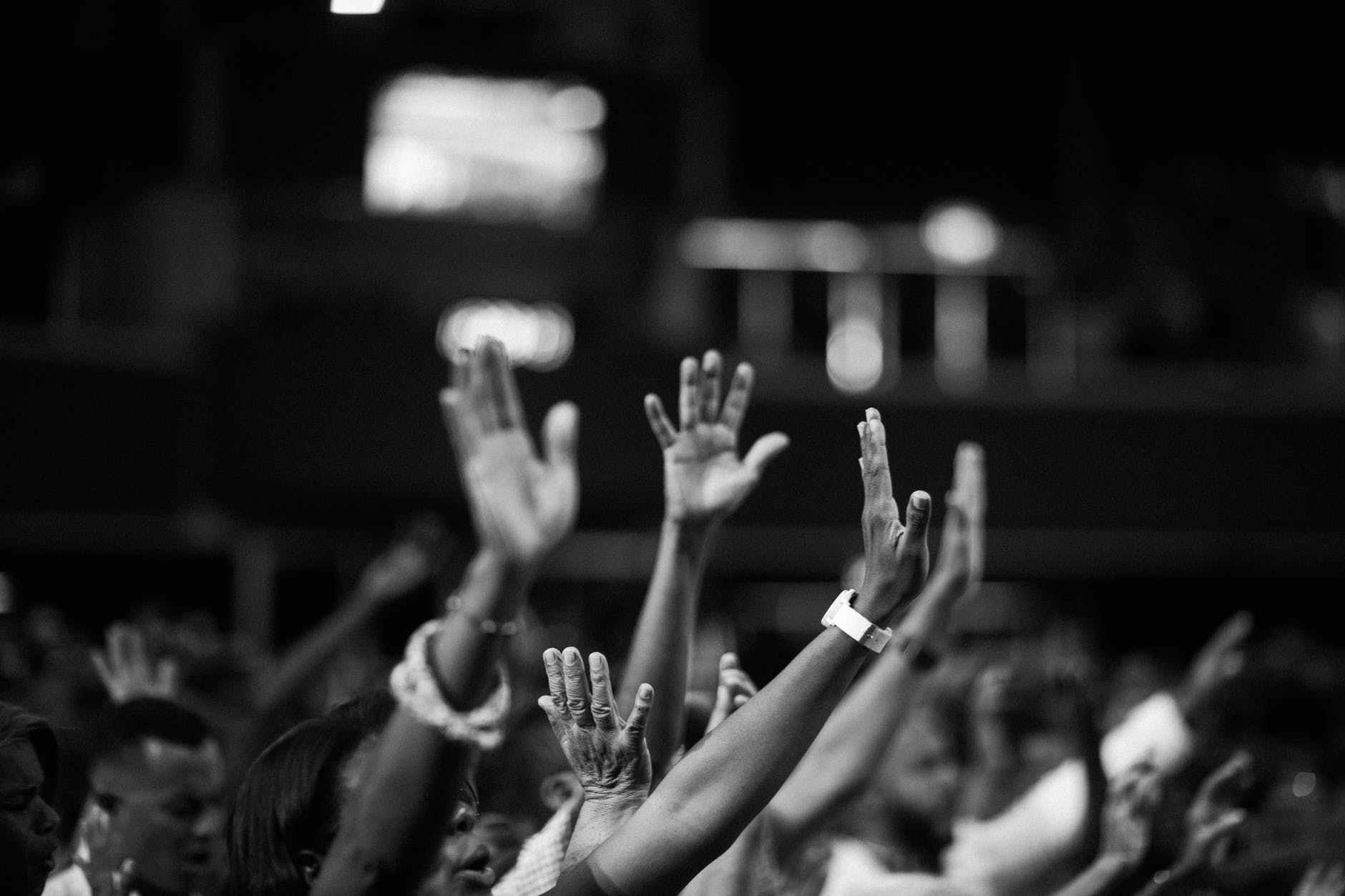 Corporate Prayer
Join us for Corporate Prayer this Friday night, January 17 at 6:30pm. Come and be blessed and lifted up with the body of Christ.

"Praying with others can bring encouragement and strength for those who are struggling and need answers. Coming together with the body of Christ in prayer will lift you up and give reassurance to all of His promises."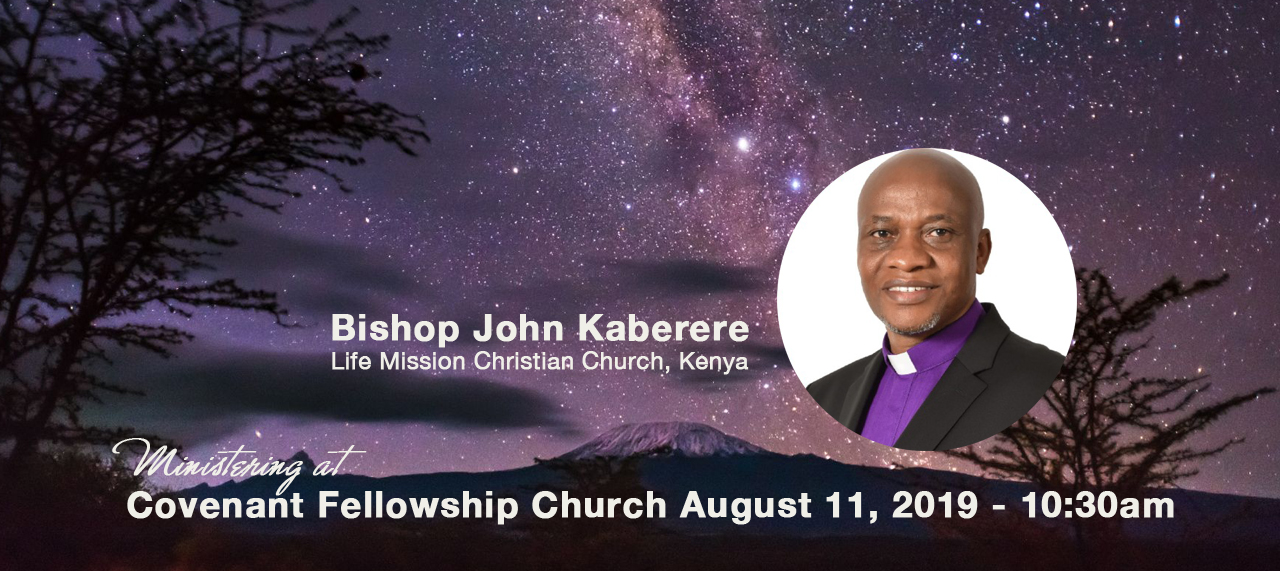 Encounter Jesus
Join us in the ministry of Bishop John Kaberere from Kenya this Sunday!

Bishop John Kaberere joins us from Kenya's Life Mission Christian Church this Sunday, August 11 in the morning worship service at 10:30.

Please join us in this special Mission Sunday and encounter Jesus under the ministry of Bishop Kaberere, you will be blessed!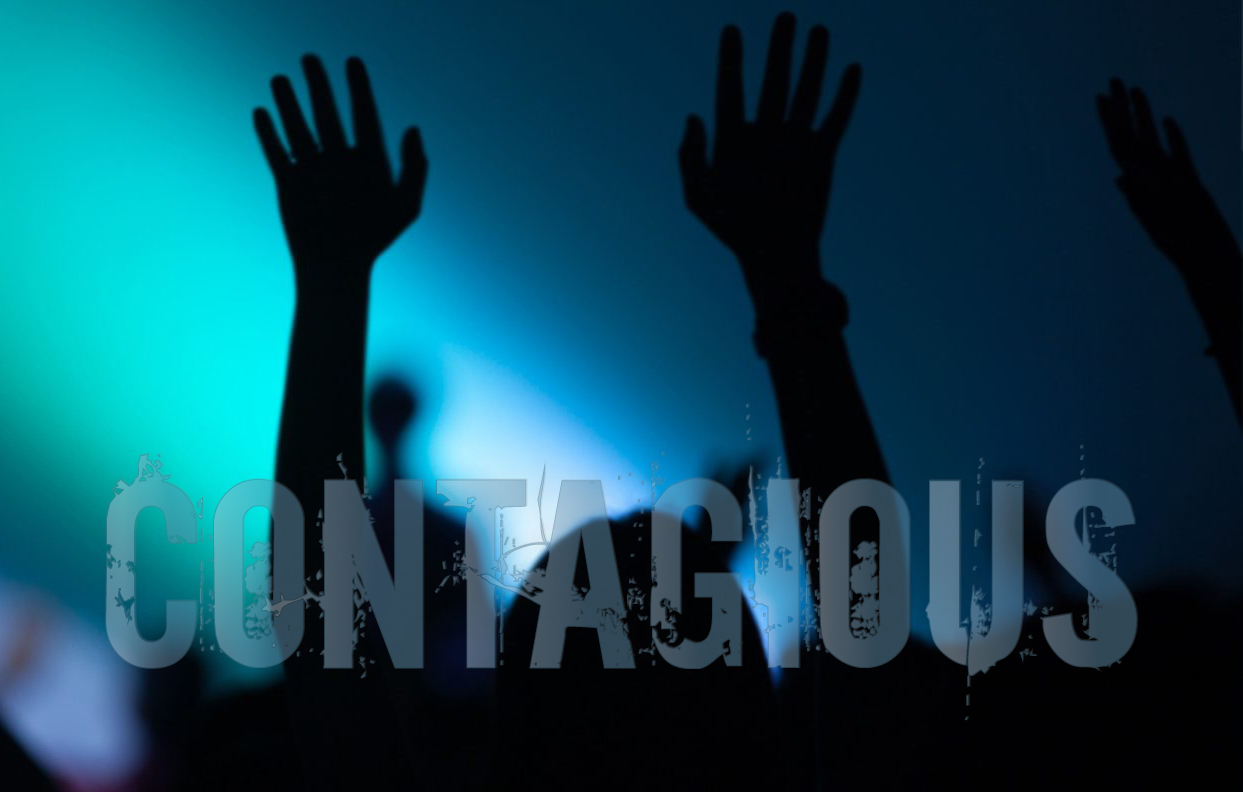 CONTAGIOUS! a special night of music, ministry and fellowship
A new and charismatic program guaranteed to rock your Sunday night!
Every other month on the last Sunday we will be celebrating His Love and Power at CONTAGIOUS!  A night of special music, ministry with Pastor Alphonze, and fellowship with the Covenant Fellowship family.
Our first CONTAGIOUS! kicked off on April 29th at 6pm with special music by our friend Brant Fricker and The Choir. Pastor Alphonze brought a special time of ministry and Jeanne Reagan hosted the after party with treats of all kinds!
Join us again on June 24 at 6pm at Covenant Fellowship OKC for another night of CONTAGIOUS!
Click here for the details.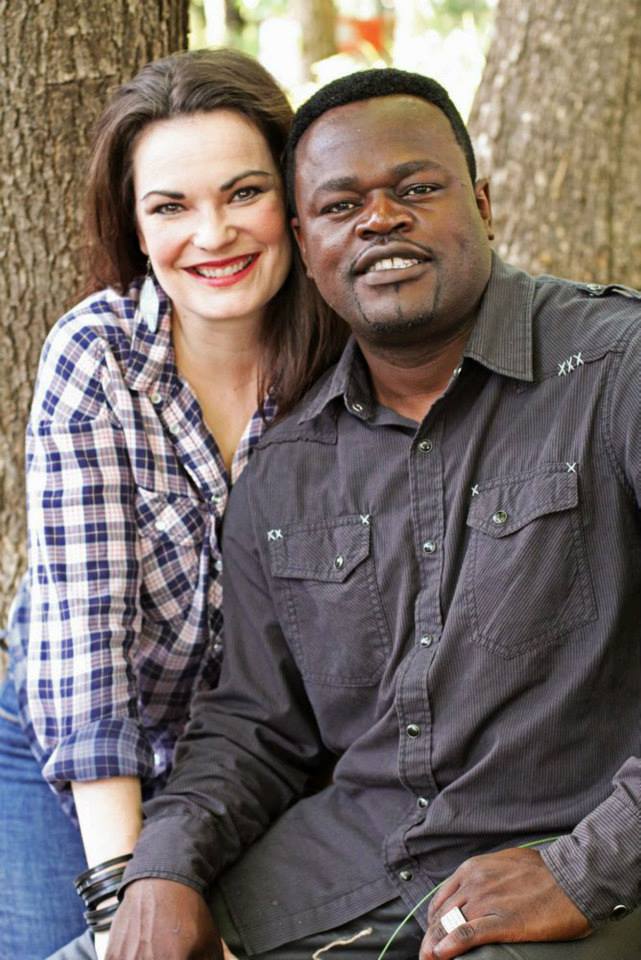 Alphonze and Alicia Owino New Senior Pastors
Join us in celebrating our new pastors Sunday March 11, 2018 at 10:30am with special music by Brant Fricker.
This past week the membership at Covenant Fellowship Church in Oklahoma City voted to have Alphonze and Alicia Owino come on board as Senior Pastors. Jean Stiemke who has been holding position of pastor since JC Hibbard, Jr passed away last January is supporting the new pastors and will continue in her service to the church as Associate Pastor.
"We are honored to have Alphonze & Alisha Zwirtz Owino as our new pastors.  Alisha is one of our own.  She grew up in this church under pastor JC Hibbard", stated pastor Jean Stiemke. "Alphonze is a gifted, spirit-filled man of God.  He comes to us with the gifts of healings, Word of Knowledge and an understanding of the Word of God so very similar to pastor Hibbard.  I see growth, I see more healings, deliverances and I see men, women & children accepting Jesus as their Savior! We are a blessed people! "
Founded by JC and Marie Hibbard in 1960 as the Full Gospel Assembly Evangelistical Association, Covenant Church is an inter-denominational, Bible-based, spirit-filled, church whose mission continues as a house of prayer, praise and worship.
"I'm thrilled Alphonze and Alicia Owino will be our new pastors", states Mrs Hibbard. "I truly believe it was an answer to our prayers. Both Alphonze and Alicia have expressed a strong vision for moving the church forward into the future. I know my late husband, pastor Hibbard,  would be very proud."
Click here to read full article.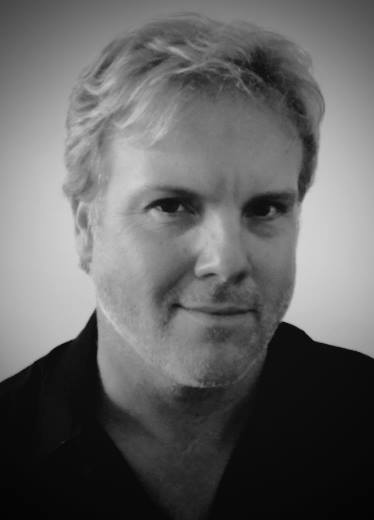 Brant Fricker Joins Us In Celebrating Our New Pastors – Alphonze and Alicia!
New pastors Alphonze and Alicia Owino will hold their first service on Sunday March 11, 2018 at Covenant Fellowship Church in Oklahoma City.

Don't miss this special and historical day that brings in the next generation of ministry at Covenant Fellowship Church. Service begins at 10:30am with praise and worship and special music led by Brant Fricker.

Brant Fricker has been leading worship and preaching in churches and on the airwaves for over 20 years. He was a child piano prodigy who got his start at J.C. Hibbard's Full Gospel Assembly in Oklahoma City in 1982 when he prayed a prayer and immediately began to play. He would go on to record 6 albums and share his music and testimony regularly on global television. In January of 2017 Brant helped launch Israel TV Network with Texans for Israel which reached every country on the planet in its first year. His passion is to give ministers and musicians a global platform free of charge to share the gospel of Jesus Christ.

Don't miss this special day with music by Brant and a celebration of our new pastors Alphonze and Alicia Owino.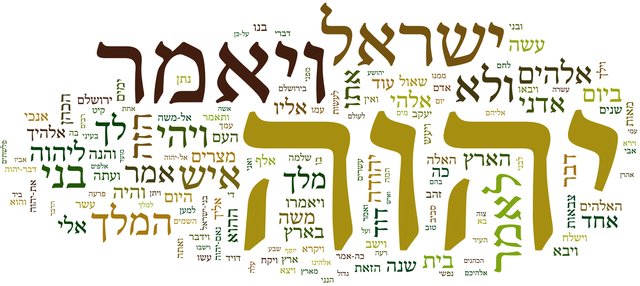 This Sunday we're going Hebrew with Bob Cosby!
Bring lots of curiosity, along with a pen and notebook, because this Sunday we are going Hebrew with Bob Cosby. We are doing so in order to peer more deeply into the lives and practices of the Bible's Acts 2 believers. We will also examine the Shabbat (Sabbath) practices of Yeshah (Jesus) and his Disciples. In addition, prayers will be conducted in Hebrew. Please join us for an exciting morning of learning and discovery. Service begins at 10:30am, nursery provided. See you there!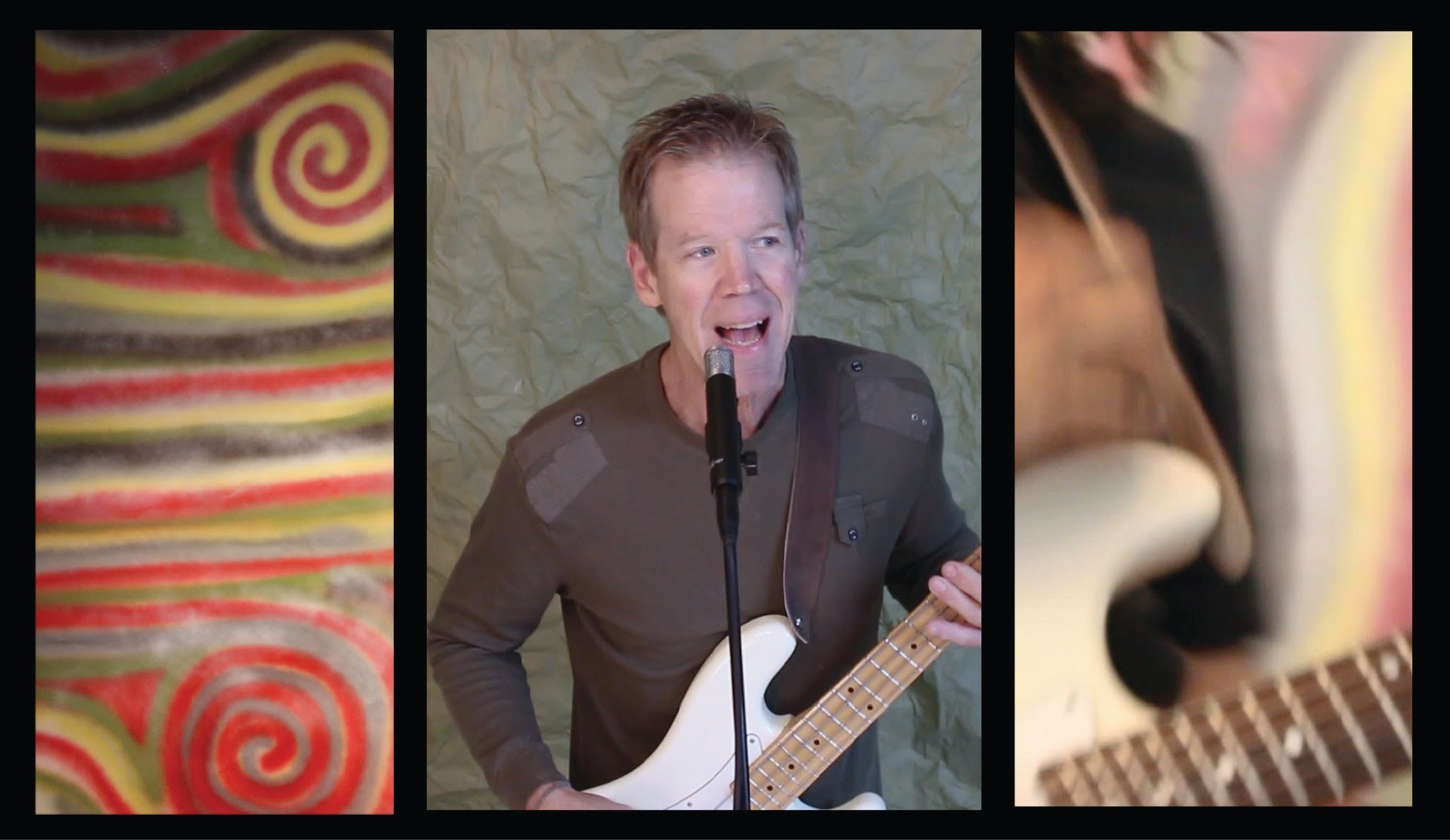 Recording Artist Bruce Hibbard Ministers Sunday, October 1, 2017
Join us this Sunday, October 1, at the 10:30am service for a morning of ministry with recording artist and songwriter, Bruce Hibbard. Pastor Alphonze Owino will also be ministering in the word. A little about our special music guest Bruce Hibbard: Music has always been a part of Bruce Hibbard's life. Growing up in a musically diverse family allowed him to be introduced to different instruments and varied styles of music at a very early age. His parents have been pastors of Full Gospel Assembly/Covenant Fellowship in Oklahoma City for over 50 years. Bruce began playing in church at the age of 12 and was writing Christian music by his late teens. As his musical talents developed, he began working with other local musicians, playing in groups such as Ascension and Sonlight. By his early twenties, Bruce was involved with and traveled extensively with The Amplified Version, The Paul Clark Band and Phil Keaggy and pursued his own personal artistry. Some of Bruce's early musical friends and mentors were Harlan Rodgers, Hadley Hockensmith, Bill Maxwell, Kelly Willard, Jonathan David Brown and Keith Edwards, all of whom resided in Oklahoma City during those days.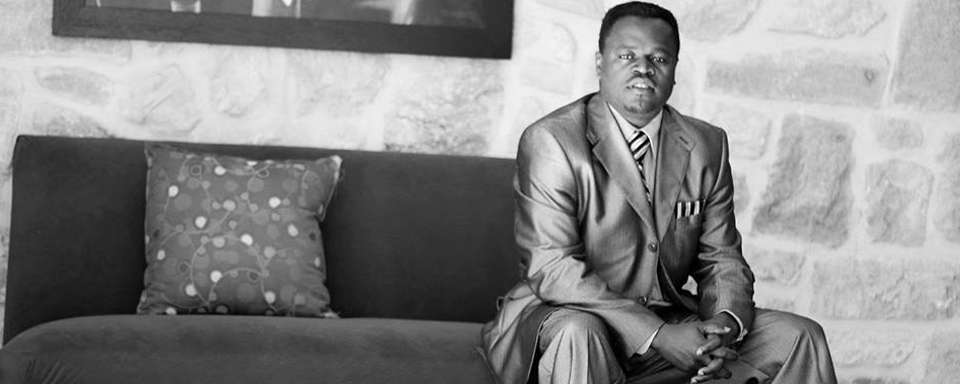 Alphonze Returns to Covenant Fellowship for a Morning of Ministry and Worship with Bruce Hibbard
Join us this Sunday, October 1, at the 10:30am service for the ministry of Alphonze Owino. Bruce Hibbard will also be ministering in song. Pastor / Evangelist Owino has ministered throughout Kenya, Uganda, Rwanda, Tanzania and the United States. He delivers a powerful message, anointed and full of revelation backed by the power of the Holy Ghost. Don't miss this opportunity to be blessed by his ministry!
Bob Cosby Shares His Testimony September 3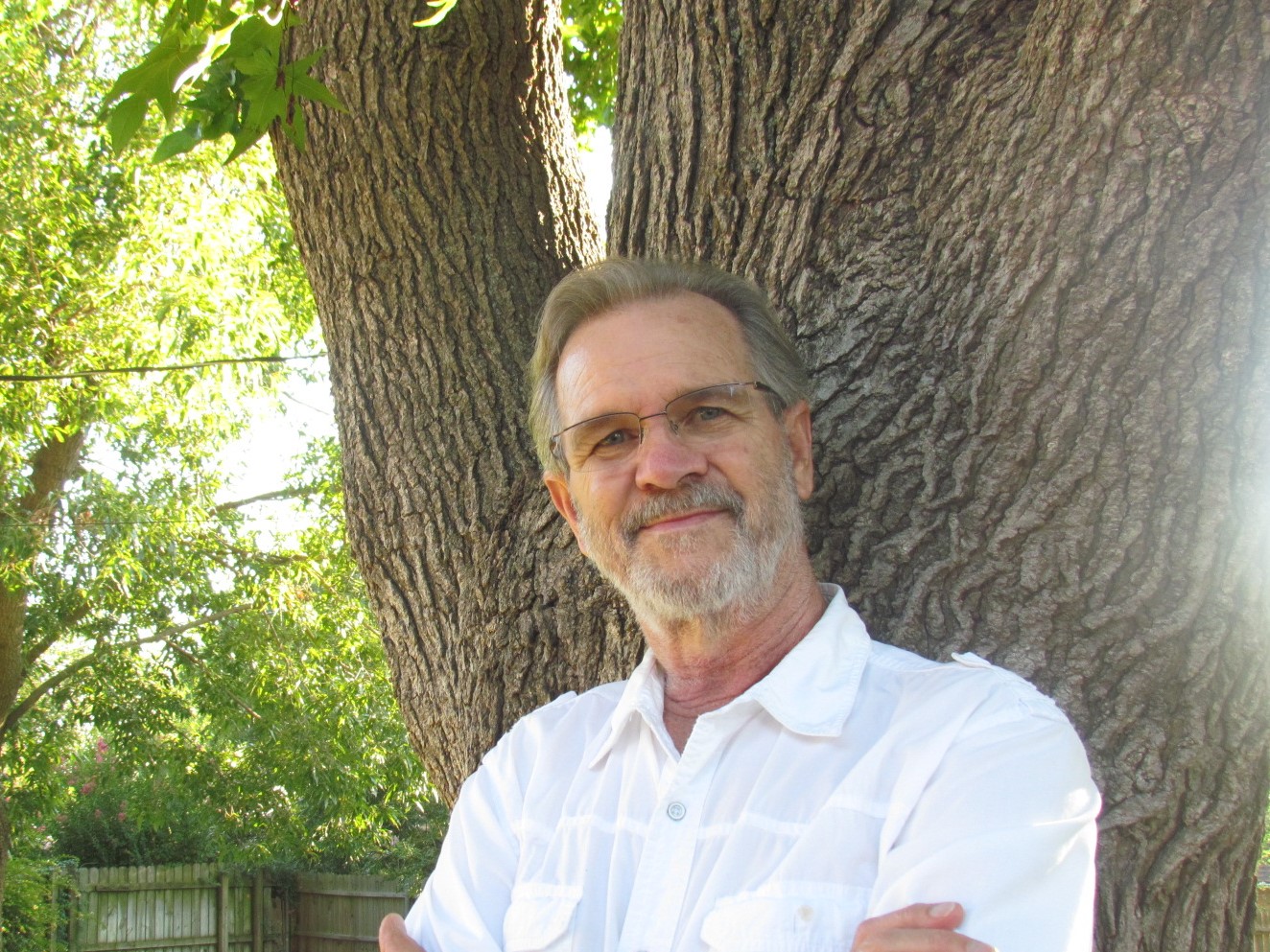 Bob Cosby is familiar to many of you, knowing that he started ministry early in life. Raised mostly in California, he came to Oklahoma after a stint in the U.S. Army. He was a musician, so he decided to help conduct revival services with the likes of Wesley & Cathy Green, and Bud Chambers. Eventually, however, he launched his own ministry which took him across both this country and abroad. After years of wear and tear on his family life, and a difficult stint in Taos, NM (more on this in the Sep. 3rd service,) he had decided to hang it up and come back home to Oklahoma City.

Bob made the mistake of articulating some of these personal issues to Pastor Hibbard. As a result, J.C. told him that quitting was not an option. Bob, in short, became Associate Pastor, Counselor, musician, construction forman, adult Sunday school teacher, handy-man, janitor, grounds keeper, and all-around helper to Full Gospel Assembly Church. He was there for many years.

His favorite memories involved Saturday evening auditorium prayer services. Sometimes that included only he and Pastor Hibbard (and man could they touch heaven). In those times, with Phil Driscoll's tape playing in the background, and soft exterior lighting streaming through stained glass windows into an otherwise dark space, the "Holy of Holies" very literally invaded physicality. Many people, to this day, are bound together irrevocably with a bond of friendship and family as a result of those Saturday nights at 3000 SW 55th St in Oklahoma City.

Bob is still active in ministry, and currently operates his own Antique business. Come out to hear Bob's testimony and be blessed by his ministry this Sunday, September 3rd, at Covenant Fellowship Church. Come expecting.
Brant and Kristy Fricker Bring Ministry and Music August 20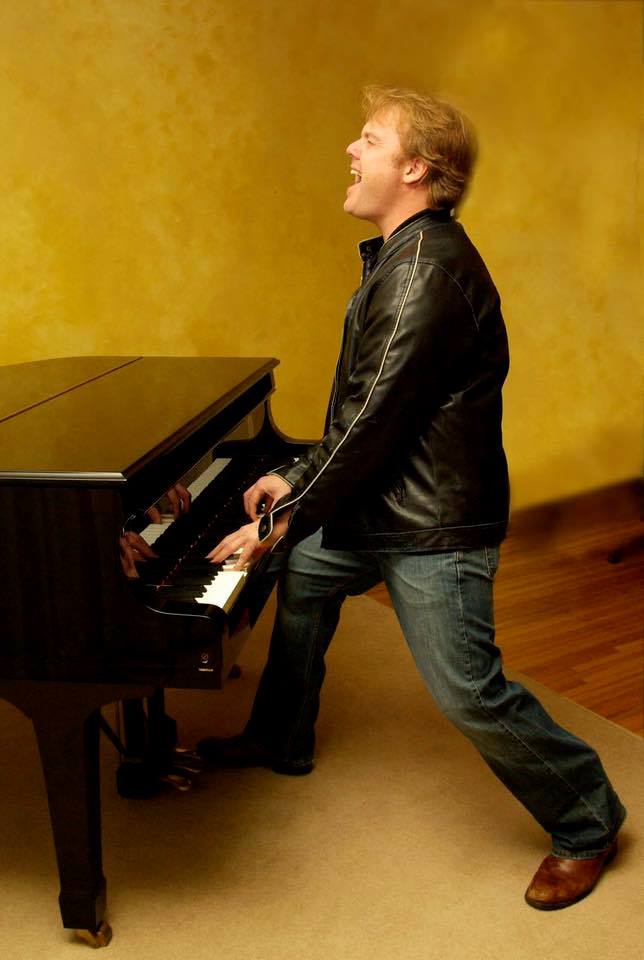 A little bit about Brant and Kristy's ministry: Brant and Kristy Fricker's ministry produces media that is aired globally on Israel TV Network, ministering to people of all backgrounds through their speaking and music events. Brant started his music ministry in Oklahoma City while playing on the worship team with the Full Gospel Assembly Choir in the early 80's. He went on to be a radio talk show host, a worship artist, and a global tv talk show host. Brant has also held a position of news anchor and as a national counter terrorism correspondent.

Kristy started her speaking ministry while attending Victory Bible College in the early 90's and went on to be a media powerhouse for non profits and corporations in the Tulsa area.

Together the Frickers launch and develop ministries for a variety of people from celebrities to local heroes. Their mission is to ignite, encourage, and highlight Jesus People from all over the globe.
Ministry with Alphonze Owino August 13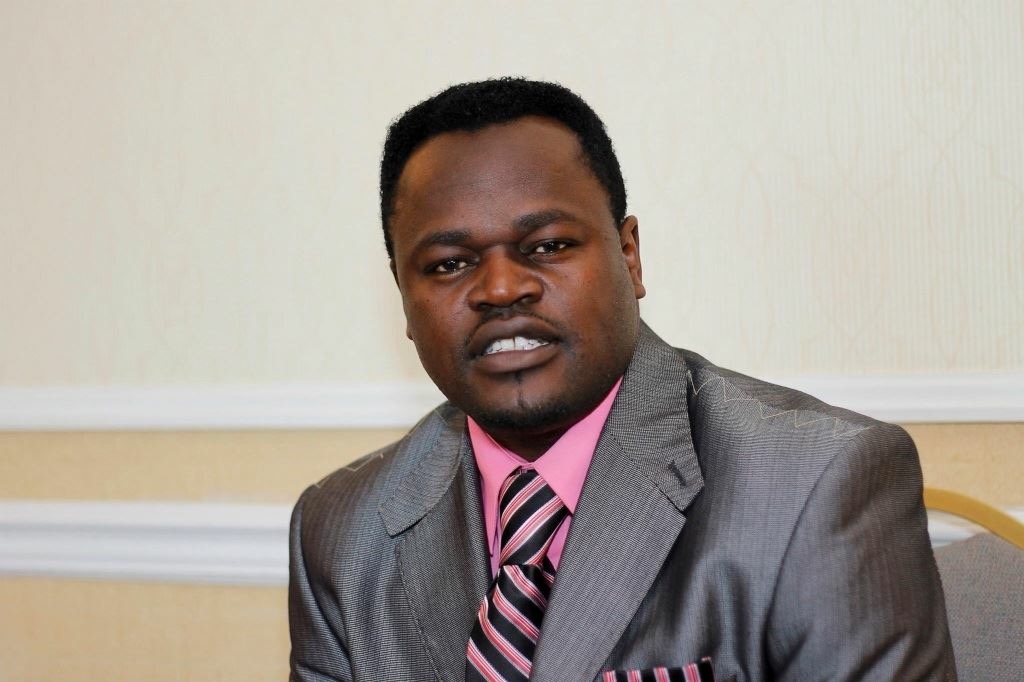 A little bit about Alphonze Owino: From the soccer pitch to the pulpit, Pastor Alphonze Owino left the Kenya National Junior Soccer team at the age of 20 when he heard the call-'Come, Serve Me'. Alphonze invested much of his early ministry into the lives of young people, he was the Christian Union Overseer of 52 high schools in Nairobi and Youth Leader to 25 church branches in Nairobi Kenya. He has ministered in over 1000 high school and college meetings. He served as Associate Pastor for five years and founded Glory Sanctuary in 2009 where he remains Senior Pastor.

As an Evangelist he has ministered throughout Kenya, Uganda, Rwanda, Tanzania and the United States. For over two decades he has ministered faithfully, Pastor Alphonze's preaching is anointed, full of revelation and backed by the power of the Holy Ghost.

Pastor Alphonze has purposed to have an impact no matter what the cost. When Alphonze is not traveling for his ministry, he enjoys spending time with his wife and two children on their rural twenty acres in Oklahoma City, renovating historic homes, and building furniture.