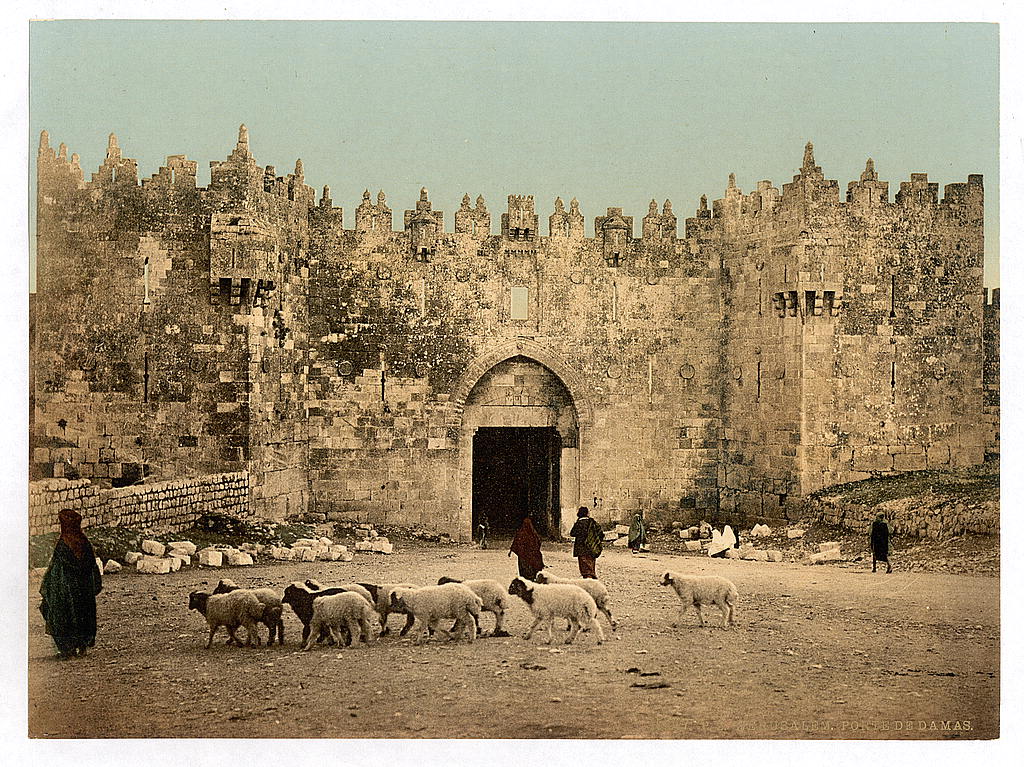 GATES PART 1
March 2, 2022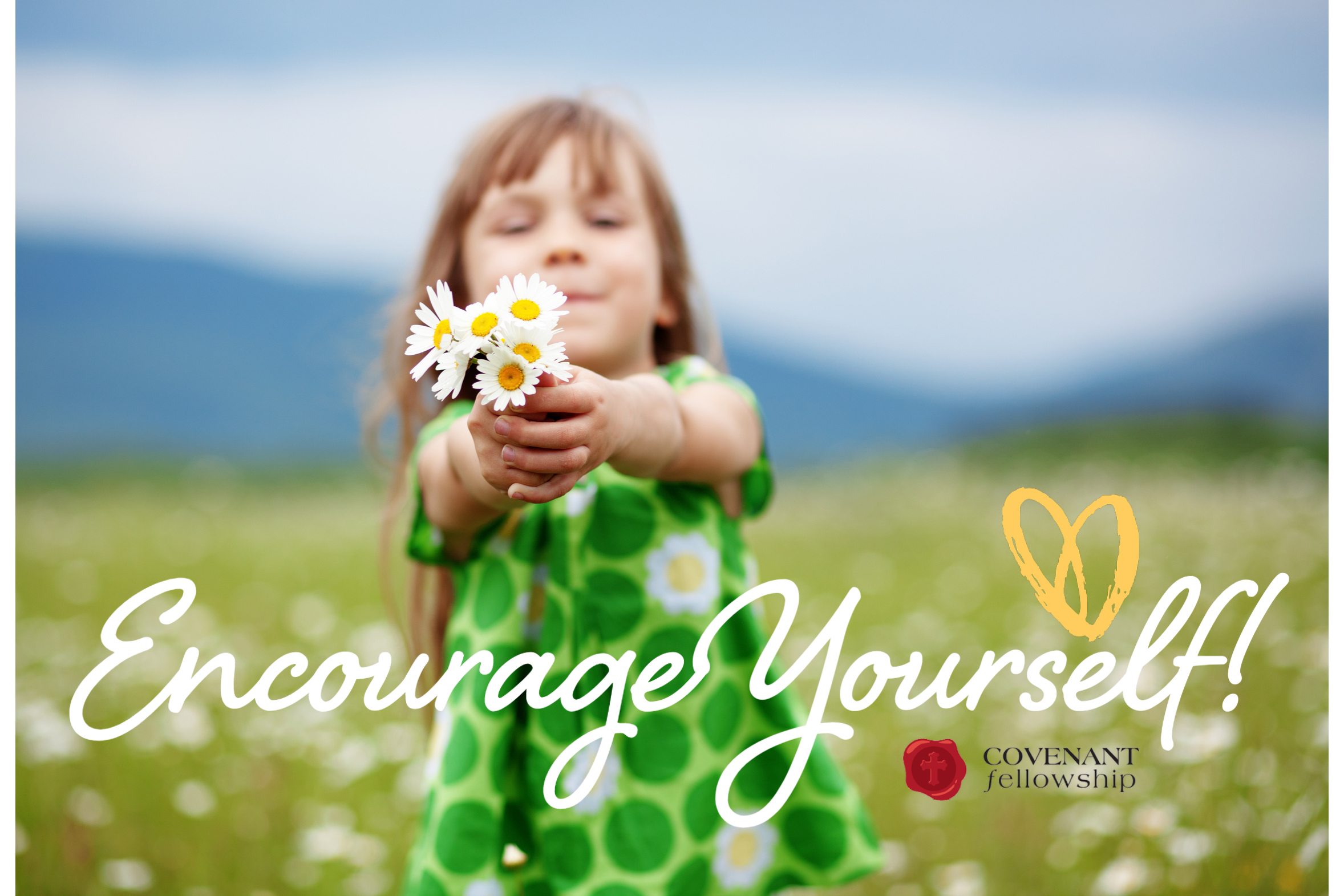 Encourage Yourself
March 30, 2022
The Gates Part 2
By Pastor Alphonze
TYPES OF GATES.
1. Ancient or Everlasting Gates (Psalm 24:7-10)
As the name implies, these gates are very old. They are gates that have existed for a long time in an individual's life or in a family, community or nation. They are problems and issues that have been a part of that particular group for ages. Before you were born, those problems and issues were there. It could be a health, marital, or financial challenge that one generation after the other has had to contend with.
Ancient gates work in this way: a person meets certain problems and issues when born into a particular family. That person's children meet the same obstacles, even the grandchildren deal with the same things.  For example, the great-grandfather had asthma, the grandfather, father, children, grandchildren all battled with asthma. 
Ancient gates bring about generational curses.
Through Christ Jesus we have victory over ancient, long-standing problems in our lives and family. Every problem that is determined to keep following you and your family year in and year out, the Almighty God will destroy. 
The Egyptians were determined to keep following and oppressing the Israelites, but the Lord delivered them from the long bondage and captivity of the Israelites (Exodus 14:13-14). 
When you are dealing with ancient gates you have to exercise the spiritual power and authority you have in Christ Jesus. You have to command them to give way. That was why a strong authoritative command was issued in Psalm 24:7 – Lift up your heads, O ye gates.  So command every ancient, unending, long standing problem in your life and family to be lifted up. 
The King of glory is the one that shatters ancient or everlasting gates. God's glory is so powerful the gates cannot withstand. They will surely give way when they see God's awesome glory. That's why when addressing the ancient gates, the Psalmist said "lift up your heads, O you gates; be lifted up, you ancient doors, that the King of glory may come in" (Psalm 24:7). The King of glory is strong and mighty, He is mighty in battle that is why the ancient gates no matter how strong they are, no matter how long they have been there are lifted up when the King of glory steps in. As you invite the King of glory to come into your situation, all those long-standing problems in your life will surely give way..
2. Gates of Bronze (Psalm 107:15-16)
There are gates of bronze and bars of iron that only God can cut through. Gates of bronze are very strong gates that are hard to penetrate. The enemy uses gates of bronze to hinder people from moving forward. They are gates that hinder people's progress. They are gates used to tie down or cage people to a particular level. These gates of bronze are gates of stagnation erected around a person's life; around a person's spiritual life, ministry, business, career, or education.
You need God to always go before you so you aren't in any way limited by any gate of bronze or gate of stagnation (Isaiah 45:2). 
3. Prison Gates (Acts 5:17-20, Acts 12:1-10. Acts 16:25-26)
These are gates of bondages and strongholds.
Stronghold is a mindset impregnated with hopelessness that forces us to accept as unchangeable situations that are contrary to the will of God.
Stronghold is a fortress.
They also can be negative, rigid mental structures that prevent you from hearing from God.
The enemy uses prison gates to lock up good things. If he sees that God is using a person for something good or good things are coming the person's way, he uses prison gates to try to frustrate these good things. Prison gates are used by the devil to lock up people's destinies, ministries, glory, virtues, blessings and testimonies. The devil tried to lock up and cut short the ministry of the apostles but God sent His angel of deliverance to deliver them out of the prison gates.
Prayer and praise is one way of dealing with prison Gates as we  see in the case of Paul and of Peter.
Prayer was made for Peter. Acts 12:5
Paul praised God. Acts 16:25-26
The Anointing breaks the gates in Judges 16:3 – And Samson lay till midnight, and arose at midnight, and took the doors of the gate of the city, and the two posts, and went away with them, bar and all, and put them upon his shoulders, and carried them up to the top of an hill that is before Hebron.
4. Gates of death 
Psalms 9:13 Have mercy upon me, O Lord; consider my trouble which I suffer of them that hate me, thou that liftest me up from the gates of death.
Isaiah 38:10 I said in the cutting off of my days, I shall go to the gates of the grave: I am deprived of the residue of my years.
Psalms 107:18 Their soul abhorreth all manner of meat; and they draw near unto the gates of death.
Job 38:17 Have the gates of death been opened unto thee? or hast thou seen the doors of the shadow of death?
Ecl 7:17 Be not over much wicked, neither be thou foolish: why shouldest thou die before thy time?
This gate is used to cut off people's lives just in the prime of their lives. Just at the best time of their lives when they are about to start enjoying their labors and efforts, their lives are cut short. It is because of the gates of death you hear of people dying on the day of their graduation, or the day before or after their marriage.
You shall live and not die and declare the work of the Lord because God is our fortress
Father, be a refuge and fortress to me all through this year. (Psalm 46:1)
As the mountains surround Jerusalem, surround us O Lord with your glory and power, surround us with your hands of protection. (Psalm 125:2)
Be a wall of fire; a wall of protection around me, my family, church and nation so no evil gate of death can prevail against us. (Zechariah 2:5).
Make the walls around us walls of salvation and the gate shielding us gates of praise to keep ruin, destruction and death far away from us.
Isaiah 60:18 Violence shall no more be heard in thy land, wasting nor destruction within thy borders; but thou shalt call thy walls Salvation, and thy gates Praise.
5. Gate of destruction 
Matt 7:13 Enter through the narrow gate; for wide is the gate and spacious and broad is the way that leads away to destruction, and many are those who are entering through it.
Matthew tells us that there is a gate that leads to destruction. If you pass through this gate, you will be destroyed; your ministry, business, career, marriage can get  destroyed if you pass through this gate.
This gate is full of evil distractions that can take you away from God. This gate is so subtle and deceptive that is why the Bible tells us that many find themselves passing through this gate. The major purpose of this gate is to derail people so that they don't enjoy eternal life. Don't become a victim of this evil gate.
There are a lot of false teachings and doctrines that derail (1 Timothy 4:1). 
6. Gates of Hell (Matthew 16:18)
Matthew 16:13-18 When Jesus came to Caesarea of Philippi, He had an intentional objective, to provoke and declare a holy war, an assault to the gates of hell.
This passage is one of the most controversial in the Bible, as it is a focal point of debate among the Catholics who reference to argue that the passage makes Peter the leader of the original church (and thus the 1st Pope) and those that oppose this idea. There is actually something more cosmic going on here. The location of this incident Caesarea Philipi – and the reference to the gates of hell, provide the context for the "rock' of which Jesus was speaking.
Caesarea of Phillipi is adjacent to Pharper river located on the northern part of the old testament region of Bashan, the "place of the serpent" at the foot of Mt hermon. It was famous for the worship of the god Pan and a temple to the high god Zeus considered in Jesus days to be incarnate of Augustus Caesar. This place was considered the "gates of Hell" the gateway to the realms of the dead.
The fact that Gates are defensive structures and not offensive weapons, this makes the Kingdom of God  the aggressor. If the gates of hell are under assault- and they will not hold up against the church- Hell will one day be the devil's tomb.
The ROCK refers to the mountain location where Jesus makes the statement.
This gate is specifically against the church of God. It is opposition and resistance from the pit of hell to keep the church of God from moving forward. The gates of hell introduce confusion, strife, disagreement and all forms of disunity in the church so God's work can't progress.
The church of God needs to assault every gate of hell and ask God to open the gates of righteousness to the church (Psalm 118:19-21). Open to me the gates of righteousness: I will go into them, and I will praise the Lord: This gate of the Lord, into which the righteous shall enter.
When the gates of righteousness are opened to the church, there will be such a great move of God that people will come to give thanksgiving and testimonies for the great things God has done. 
Psalms 100:4  Enter into his gates with thanksgiving, and into his courts with praise: be thankful unto him, and bless his name.
The gates leads to the courts which leads to the His chambers.
Thanksgiving brings you to His gates, praise brings you to His courts and I believe worship brings you inside His chambers. Just like the Shulamite lady said in Songs of Solomon 1:4 Draw me, we will run after thee: the king hath brought me into his chambers:  and in John 4:23 But the hour cometh, and now is, when the true worshippers shall worship the Father in spirit and in truth: for the Father seeketh such to worship him.
Intimacy with God is not at the gate but in His chambers but it all starts at the gate with a grateful heart.
Thanksgiving is not only about what God does for us but all God is for us.
Because God made humanity (we are his people) and shepherds us (the sheep of His pasture) (Psalm 100:3), we should come to Him with gratefulness and recognition. Psalm 100:1. God is our Good Shepherd (John 10:11) and we are His flock (Ezekiel 34:30-31). He feeds His flock, He gathers us, carries us, and leads us (Isaiah 40:11). Great is the Lord and He is worthy of our praise (Psalm 145:3).
Christians can be appreciative that the Lord does not and will not change (Malachi 3:6; Hebrews 13:8; James 1:17). He is continually patient, benevolent, loving, kind, and merciful. He is as trustworthy today as He was when He rescued the Hebrew nation from the Egyptians at the Red Sea (Exodus 14:28-31). Besides, the Lord is consistently shadowing us with His grace and pouring His blessings upon us every day. Every good gift and every perfect gift are from God (James 1:17).
Revelation 22:14 Blessed are those who wash their robes, that they may have the right to the tree of life and may go through the gates into the city.
Your heart is a gate. It is the platform of faith, guard it. Proverbs 4:23 says Keep thy heart with all diligence; for out of it are the issues of life.
Your mind is a gate, it is the platform for creativity.  It is a small wonder. Peter calls it Loins, a place for productivity, guard it. 1Peter 1:13 Wherefore gird up the loins of your mind.
Whoever controls the gate controls the city.