Corporate Prayer
May 12, 2021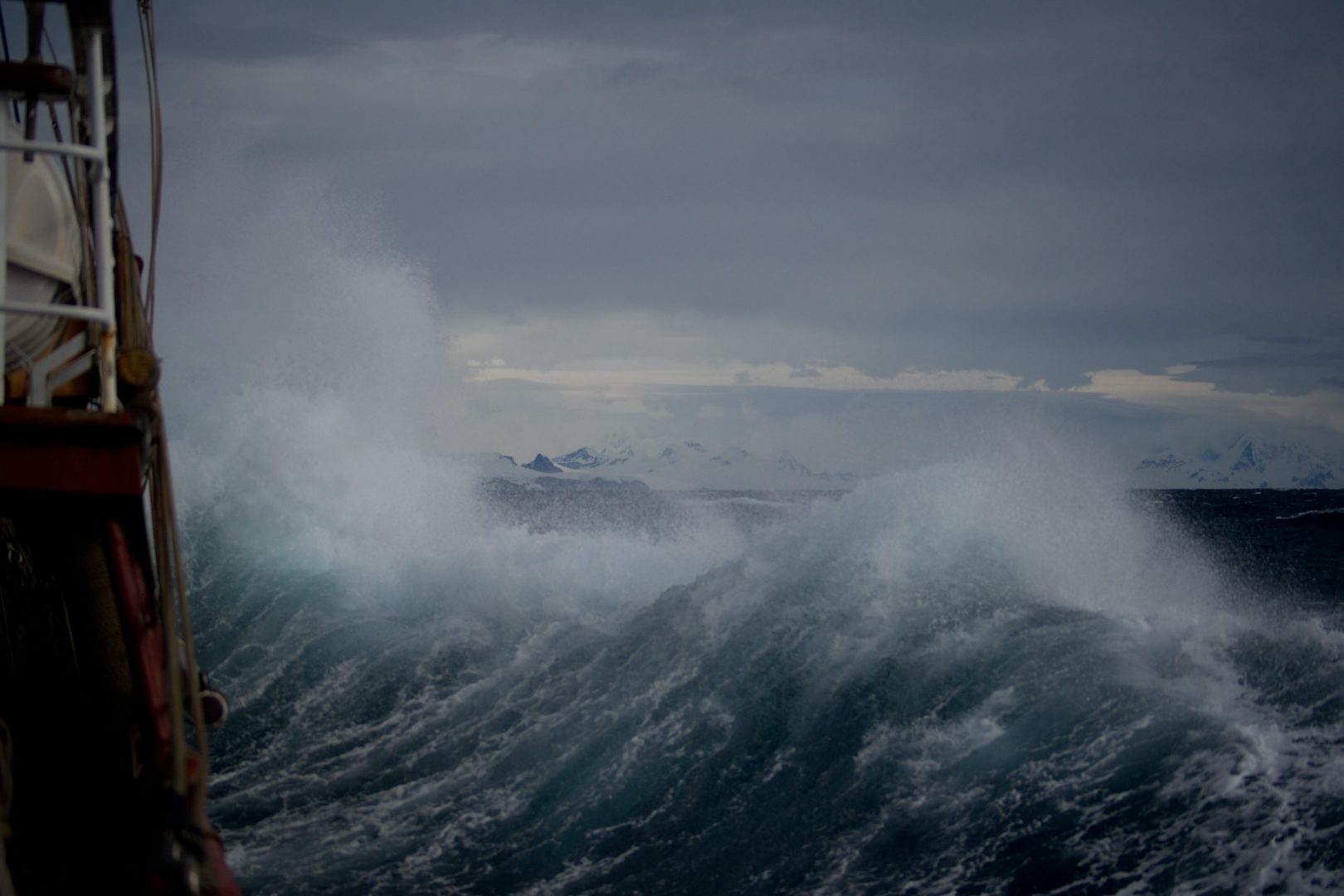 Life is a Voyage in the Sea of Destiny
August 18, 2021
The Power of Doors
1Cor 16:9  Because a great door for effective work has opened to me, and there are many adversaries.
Doors in Scripture represent an entrance into new things. They stand for openings, new opportunities, privileges and the right of access to different realms and new levels in the venue of time and space. Without an "open door" we can find ourselves functioning illegally. Illegal actions come with grave consequences. Case in point are the seven sons of Sceva in Acts 19:13-16. It is of absolute importance that we  make legitimate entrances into spiritual, social, economic or earthly positions
One Caveat about doors is that not all doors that are opened means that you should proceed and enter. Some doors are future doors and when you enter them prematurely, you will find yourself ill equipped and obviously underperform. So embarrassments and  disappointments are inevitable, which can eventually result in the shutting of those doors. As much as doors can be opened, they also can be shut.
Preparation is mandatory. One person once said that when preparation meets opportunity, history is made. Most people don't live up to their potential, most people live up to their preparations.
There are doors that will need your close proximity (you have to walk to them) and requires your energy to turn the handle or push them open to walk in.
Some other doors are automatic, with sensors.They need to sense your presence and availability to  automatically open. In other words, show yourself.
There are other open doors that are revolving doors, you must apply good timing for your entrance as well as your exit. You can't stay in them for too long. Timing is required.
Oddly enough there are other doors that are just an opening without a door hanging on it, such doors just need you to walk through.
Some doors have a code gadget that requires you to be privy to the correct codes to punch in whereas some doors require keys.
The fact that your next level is a door, it is imperative that you discern which type of a door it is. Does it require just your availability or does it require you to learn the codes or have the key? We all know that with a key it will take you just a few seconds to open rather than struggle to break or force it down.
There must be a key to your next level because the presence of a lock on a door is a sure indication of the presence of a key somewhere.
It is interesting to note in this scripture that opportunity and adversaries come in a package. The nature and force of adversity is in direct proportion to the quality of entrance. The strength of the 'door' attracts varying degrees of opposition. In this scripture Paul did not identify Ephesus just as a door but a great and effectual door that caused the surfacing of the beasts of Ephesus, 1Cor 15:32. Ephesus was the city where Paul's apostolic penetration transformed the economy and displaced the major principality of the day. (Acts 19)
Proverbs 24:1 If thou faints in the day of adversity, thy strength is small.
You are a poor specimen if you can't stand in the day of adversity. (TLB)
Every time God opens a door there are adversaries and adversity, Every vision has to be tested and stretched. It is the adversity that leads to advancement. The history of the church has proved that comfort is the womb of stagnation. God uses adversity to create advancement. His intention is two-fold: One, to build our spiritual muscles. Two, to instigate his people into action.
Every pressure in life comes through pleasure.
Every oil is manufactured through an oil-press.
Sweet wine is a result of the crashing of the grapes.
Life was only fashioned for fighters. No wonder we are called to fight the good fight of faith. Exodus 15:3 tells us that our father is a man of war and as his dear children we should be followers of God. Adversity comes to test what kind of specimen we are. The best of you only comes out at the point of provocation and instigation.
In the story of the 12 spies in Numbers 13, God had opened a door of a land flowing with "milk and Honey" for the Israelites but with the door, as usual, it came with adversaries.There were giants in the land, the sons of Anak. We see as the story unfolds that 10 of them took their minds off the promised door and focused on the giants and threw words around that they were "like grasshoppers in the presence of the giants". The 10 did not want to move forward and tried to discourage Joshua and Caleb and divide the team. Thank God Joshua and Caleb didn't fall for it. They stood on the side of God – we are taking on this door!
Doors do not walk towards you, you walk towards and through them. No one can sit on the same spot and expect their potential to be maximized. The truth is that if any challenge comes your way, it is because God has found you fit and ready to handle it (1John 5:3, 1Cor 10:13). Adversity is the mother of testimony. A testimony is only possible after a test.
Potential only becomes actualized in the midst of challenges. I believe that all of God's generals thrive best on challenges and pressure. I am reminded of one Samson who yanked the gates of the city rupturing its hinges and carried it on his back way up to the top of the mountain. What a testimony.
Isaiah shows us that the spirit of the Lord is the best in your life when you are confronted with adversaries.
Isaiah 59:19 When the enemy shall come in like a flood, the Spirit of the Lord shall lift up a standard against him.
No aircraft takes on in the direction of the wind, it always go against the flow. Your flight is awaiting your decision to fight.
In Judges 14 :6, we see that at the point of "roaring" against you, God's Spirit is manifested. In Exodus 7:12, we see that when Jannes and Jambres opposed Moses and Aaron before Pharaoh, Moses' rod turned to a snake and swallowed their snake.
In 1 Peter 5:8 Peter defines the enemy as our ADVERSARY and likens his maneuvers to that of a lion.
The Law of the jungle spells survival for the fittest. The lion is known as the king of the jungle. As long as we are in this world we can not ignore this law. The Bible uses the imagery of a lion in many ways to describe the devil. He is not a lion but he operates as a lion. To excel therefore, we need not only to be FIT but to be the FITTEST. Fitness speaks of special readiness for use or action, It is soundness or wholeness.
Daniel illustrates what spiritual fitness is about:
Daniel 6:21-22  Then said Daniel unto the king, O king, live forever. My God hath sent his angel, and hath shut the lions' mouths, that they have not hurt me, forasmuch as before him innocence was found in me; and also before thee, O king, have I done no hurt.
1John 5:18 We know that whosoever is born of God sinneth not; but he that is begotten of God keepeth himself, and that wicked one toucheth him not.
In the Jungle fitness is measured by how fast you can run, but in the Kingdom, fitness is measured by trust and stability. The ability to stay focused. Isaiah 26:3 is a testimonial of fitness."Thou wilt keep him in perfect peace, whose mind is stayed on thee: because he trusteth in thee.
It takes spiritual fitness to stop the mouth of lions.
Psalms 119:165 is a medal on the breast of the fittest "Great peace have they which love thy law: and nothing shall offend them."
Doors come with adversity, it comes with the territory but Let no adversity stop you from entering your doors. You are not alone, with every door God opens, He is with you and in you and beside you and goes before you like a consuming fire. Fear not the child of God, the Lord our our God is ubiquitous.
Psalms 29:4 Lift up your heads, O ye gates; even lift them up, ye everlasting doors; and the King of glory shall come in.
The notion of drawing back in the presence of adversity is contrary to the faith. You cannot conquer what you do not confront.
Let's take on the doors. Shall we!!