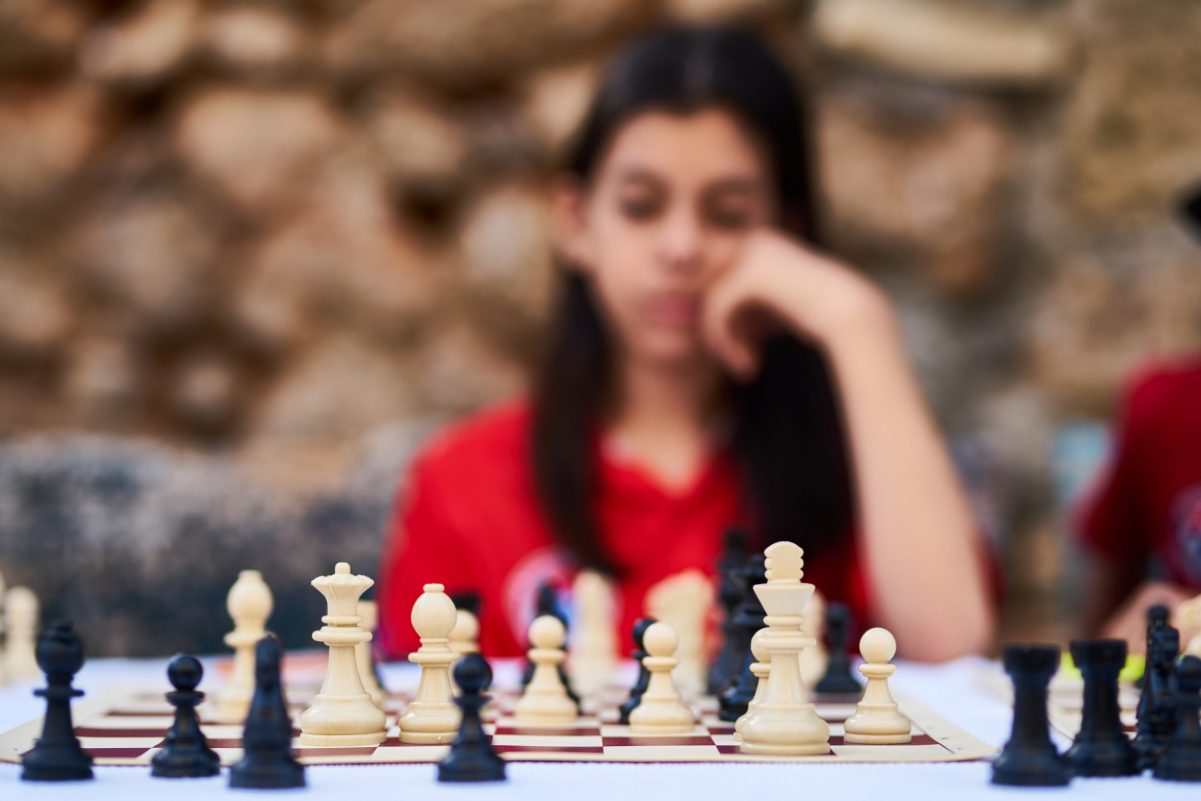 There is No Advancement Without Adjustment
January 30, 2020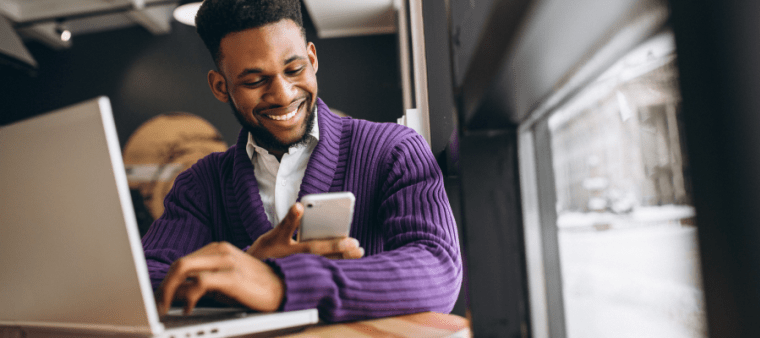 Your Giving Made More Convenient
March 21, 2020
VISION – Eyes 'IN' the Head.
There is a two letter word in a certain scripture that caught my attention many years back, it is found in the book of  Ecclesiastes 2:14  "The wise man's eyes are in his head; but the fool walketh in darkness…"
The two letter word is 'IN'.
Naturally, eyes are ON the head and not IN the head. This then suggests inside eyes. A wise man has inside sight. It is called insight, insight is inside.
Insight – the capacity to gain an accurate and deep intuitive understanding, it is the ability to see without using your optic nerves, your pupils or retina.
It was said that the worst thing to happen to anyone is to have eyes and lack vision.
Proverbs 29:18- "Where there is no vision, people perish (the absence  of vision is the presence of death)." The word perish here means people throw off restraint,  throw off self control, without a vision people live loosely. It means where there is no revelation of the future people throw off self control. It means that the absence of vision is the presence of death. Vision is the source of discipline which in turn is the root of success. The word vision is one of the words that has been defined so many times  in multiple ways. I think Vision is the project you see in your heart. That project which is designed to fulfill your mission. Vision is always unique, customized and distinctive in nature. Vision is what lets your future intrude into your present. The ability to see it before you see it. Vision is the starting point in the fabric of civilization, the greatest engineer of all innovation and success. You do not begin by doing, you begin by seeing.
It is that foresight that gives you hope through the terrain of life you have to navigate. It brings a frequency of what can be, far beyond the scope of the status quo. It's the power of a human spirit to see and experience what can be. You cannot arrive at a future you cannot see, vision is the template on which to run your life. Planning is about leadership, leadership is about the future and the future is about vision. Lack of vision is tantamount to dislocation, displacement discouragement, distress, discontentment and then life turns into a big rigmarole.
Let me list a few things vision does:
Once you've seen it, it takes over your life and gives it expression.
It energizes your life.
Vision dictates who you associate with.
Vision dictates your plans.
Vision dictates what you read and what you listen to.
It will determine your friends, you will begin to choose your friends based on your destination.
Vision has a voice and it does speak clearly as expressed in Habakkuk 2:3 "For the vision is yet for an appointed time, but at the end it shall speak, and not lie: though it tarry, wait for it; because it will surely come, it will not tarry."
Vision attracts provision. All Kinds of financial resources and people resources flow in the direction of vision.
Before vision translates into manifestation, a few principles need to be aligned.
The story of Samson in Judges 14 is a compendium of most of these steps.
1 -Vision
Seeing is the first step. Samson SAW. Judges 14:1 "And Samson went down to Timnath, and saw a woman in Timnath of the daughters of the Philistines."
2 –  Document the vision 
Write it down and commit it on paper. God, who is not forgetful, writes things down. The Bible tells us our names are written in the book of life. In heaven there is another book called the book of remembrance. Heaven writes books. Write it down so you can always visualize it and refer back to it often without forgetfulness. Write it down for posterity to benefit the next generation.
Don't just Think it, Ink it.
3 –  Communicate
Samson told his parents what he saw. This is the next step to set the ball in motion. You have to bring the vision to Speech. At this juncture two things need to be understood. First of all you have to be careful of whom you share your vision with. Some people will encourage you to abort your vision. For example, the wise men told king Herod about the birth of Jesus and he decided to kill him, Joseph told his step brothers about the vision and they planned to execute him. Mary the Mother of our lord had to look for Elizabeth who was miraculously pregnant like her. Every Mary needs to look to an Elizabeth who understands your situation and will not speak against your baby.
Secondly, you have to realize that Vision always has one believer at first. It is ok for people not to believe you at the onset, don't be discouraged, they didn't see what you saw.
Samson's parents didn't believe him, the same as Joseph's parents.
In the story of creation, God began to create by speaking "And God said let there be light and there was light."
Communicate your vision for you have not believed it until you start talking about it.
4 – Action 
The proof of desire is pursuit. Judges 14:5 'Then Samson went down to Timnath'. It is not enough to believe in your vision you have to do something about it. I like this line that I heard from one of my mentors, 'Faith is a fact and faith is an act'. There is a big difference between 'I want to and I have to'. Desire is not enough. If you want to win, there is a path, it is called action. Until you take responsibility, you remain a liability.
5 – Challenges
Judges 14:5 "…behold a young lion roared against Him". Every Vision has to be tested. It shouldn't be a surprise when challenges come your way, opposition is a strong indicator of your strong position.
Apostle Paul wrote in 1 Corinthians 16:9 "For a great door and effectual is opened unto me, and there are many adversaries." Great doors come with adversaries, it's a package, it goes with the territory. My mentor once said, "Friends give you comfort enemies gives you ideas". Expect challenges against your vision, prepare for them. Winners never quit and quitters never win. You can't quit because of challenges, sometimes it will cause you pain to deliver something big. Fight for your vision, fight for what you love, fight everything trying to stop you on your track. Remember failure is never celebrated. Focusing on your vision makes your challenges impotent.
Press on, don't give up and don't give in.
6 – Divine help
Judges 14:6 "And the Spirit of the Lord came mightily upon him, and he rent him as he would have rent a kid". Two things stand out in this scripture, Divine help and Fight. The most important strategy is to give control to God. God who is the source of all your vision has a supernatural way of accomplishing it. Zachariah 4:6 says "…It is Not by might, nor by power, but by my spirit, saith the LORD of hosts."
There comes a time when you need to humble yourself and rely on a higher power. Proverbs 3:5 "Trust in the Lord  with all your heart and lean not on your own understanding."
In Deuteronomy 8 Moses said "…remember the LORD thy God: for it is he that giveth thee power to get wealth".
God is a strong help in times of trouble. David also said that 'He trains my hands to make war'. There has to be a realization of the need for divine help for you to actualize the fulfillment of whatever you want to achieve.
7 – Honey
Judges 14:8 "And after a time he returned to take her, and he turned aside to see the carcass of the lion: and, behold, there was a swarm of bees and honey in the carcass of the lion." The lion that was to stop Samson ended up producing honey. In every challenge, there is sweetness within. Every battle you win actually feeds you for the next level. If you want honey, don't run away from your lions. Fight them.
8 – Posterity
Judges 14:9 "And he took thereof in his hands, and went on eating, and came to his father and mother, and he gave them, and they did eat".  The vision you have is bigger than yourself. It will not only feed you but it will feed your family, your generation, and future generations. Mary the mother of Jesus brought forth her son and it has and still is benefitting the whole world. Bartimaeous got his eyes back, Lazurus got his life back, Jairus got his daughter raised back to life. The woman with an issue of blood God healed. What Mary brought forth is affecting the whole world long after she is gone.
The world is full of people who died long ago but still are alive. Their vision is still alive and making lives easier generations later. Talk about Paul and the apostles, Alexander Bell, Isaac Newton, Henry Ford, Albert Einstein, the Wright brothers, Steve Jobs, and many, many more.
Vision is always bigger than you and larger than where you are. I always say it is an insult to God for you to think small if you call him your friend. If God is your partner, make your plans big. Vision is for posterity. It has to be bigger than you. Believe in your vision. Create a doubt free zone for your vision and turn your vision to reality. You can, you will, end of story.